Topics
National Practitioner Data Bank
Health Workforce Data, Tools, and Dashboards
HRSA provides the public with extensive and easy-to-access data on Health Workforce programs, from dashboards on loan and scholarship awards to downloadable data on grant funding for health professions training programs.
Our health workforce programs improve the health of people who need it most. We strengthen the health workforce and connect skilled health care providers to communities in need. Learn more about our Health Workforce programs.
National Practitioner Data Bank
The National Practitioner Data Bank (NPDB) is a web-based repository of reports containing information on medical malpractice payments and certain adverse actions related to health care practitioners, providers, and suppliers. Learn more about the National Practitioner Data Bank.
---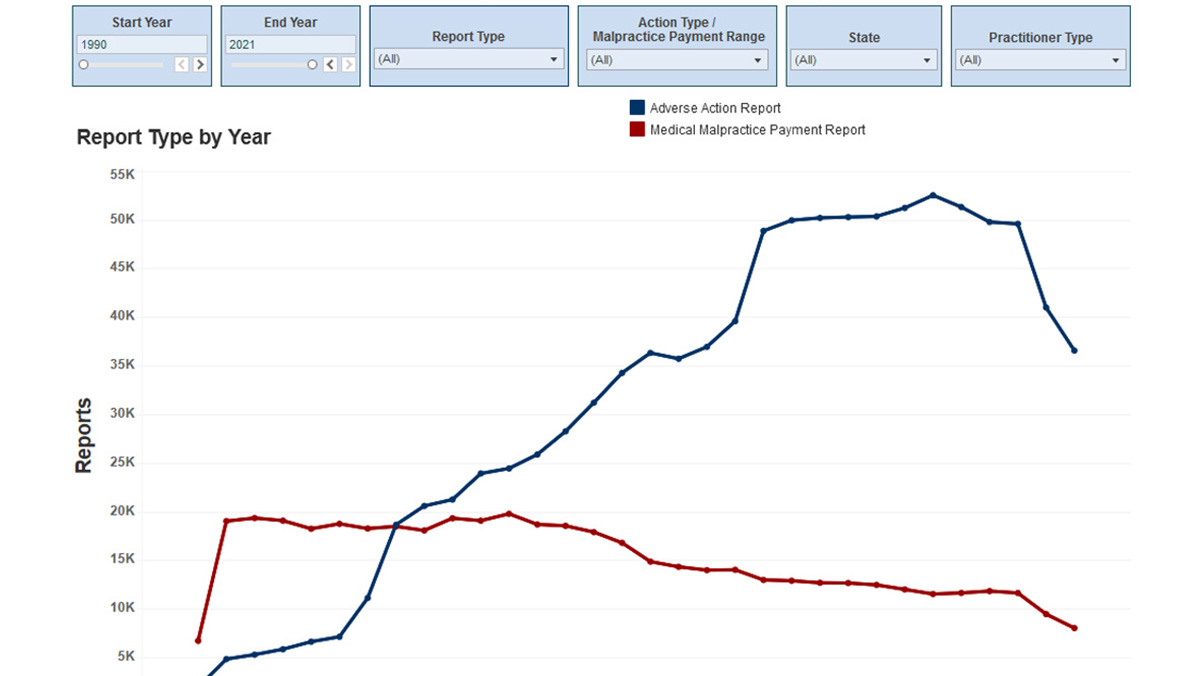 Use filters to generate sets of Adverse Action Report and Medical Malpractice Payment Report data from 1990 through the most recently completed quarter.
Use the Data Analysis Tool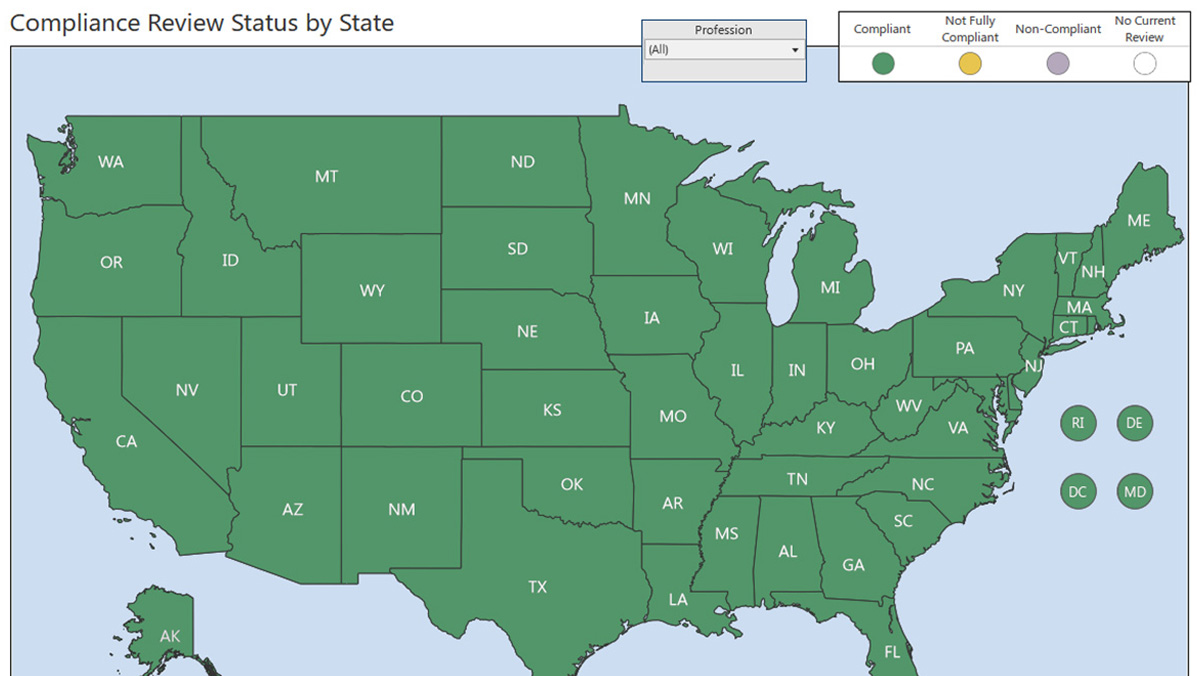 Find compliance and attestation results for state licensing and certification boards by location.
View Compliance Results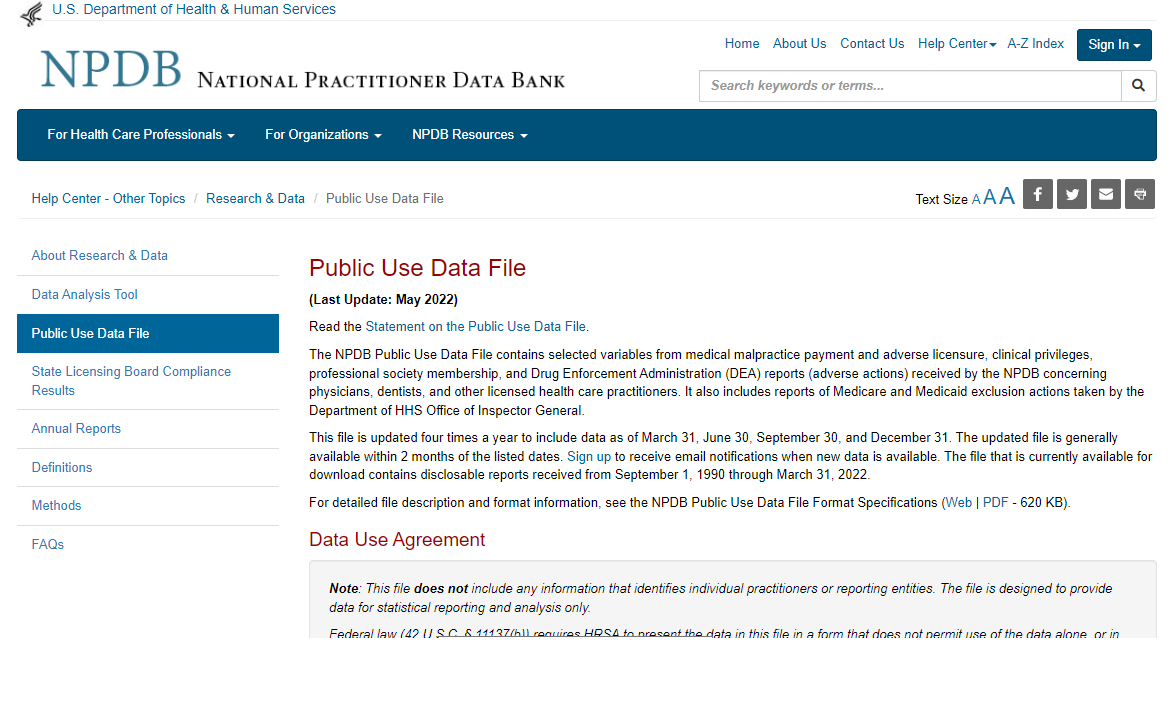 Review the Statement on the Public Use Data File and submit required information to download the most recent file, which contains selected variables from NPDB reports concerning physicians, dentists, and other licensed health care practitioners.
Download Public Use Data File
For questions related to NPDB, email help@npdb.hrsa.gov